Restoration Hardware (RH) is reporting earnings after the market close today, and it should make for some interesting swings in prices.  The high-end furniture retailer has been battered in the market over the past few months, and tends to experience huge swings right after it reports earnings.  Unfortunately, earnings swings have been very negative after the past few announcements.  RH is down about 2% today.
I actually really like the company and still see a lot of potential given its high quality products.  I've been long RH for about 6 months now, even though it has sorely disappointed me every earnings season.
I've been burned enough times to avoid touching it ahead of earnings tonight, but I am heavily thinking about buying tomorrow morning after the dust settles a bit from the announcement.  Analysts are expecting good things from RH tonight, with expected EPS growth in Q4 2013 of nearly 30% to 83 cents. Revenues are expected to rise about 24% to $493.1 million.
I think there's still a good chance RH will continue past trends and drop after earnings, but I think we will see it go back up very soon.  There's a great Seeking Alpha article on it from yesterday that I recommend you check out.  Plus, I believe that retail growth is going to continue its positive trend for higher end retailers.  And for those who don't want to read a long article, just check out how nice their furniture is.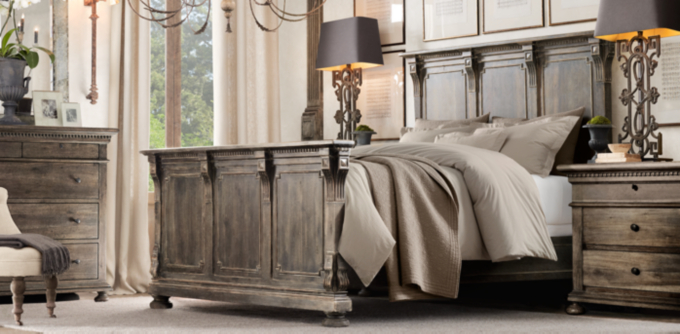 Bottom line is I think it's a risky earnings plays tonight but should be a good long-term stock to hold.  I'll be looking for buying opportunities after the earnings announcements reactions tonight.