Happy Friday! Mine is off to a great start with an awesome workshop I had today at WeWork (thanks to everyone who dropped by)! Without further ado, here's a recap of the key business news from this week:
Comcast Gets Cold Feet

Like most of us who call their customer service line, Comcast's hopes were dashed this morning. Comcast (CMCSA) officially pulled out of a proposed $45 billion merger with Time Warner Cable (TWC).
If a proposed acquisition or merger would present a serious consolidation of an industry, it needs to be approved by the government – what's known as antitrust regulation. This merger would have concentrated much of the cable industry in the hands of this new company, which would make an already uncompetitive market even worse.
Given these concerns, earlier this week the FCC recommended a hearing to consider the merger. That's code for, "in your dreams, Comcast." So Comcast decided to be the dumper rather than the dumpee, and walked away from the deal this morning.
The FCC's decision made sense given the committee leader's recent commitment to net neutrality – meaning, companies can't pay cable companies to make their websites work faster than sites that don't pay up (read more on net neutrality here). Giving Comcast and TWC such control over the industry would have made it harder to avoid them exerting pressure on websites.
In this case, it's videos of runaway llamas: 1, Comcast: 0.
Google: "Can You Hear me Now?"

Speaking of blows to cable providers, did you want another chance to cut the cord? Google might have the answer for you.
Google is getting into the cell phone service game with its own service plan, "Project Fi." Even better news? Google's plan features actually affordable pricing. The service costs $20 a month for unlimited calls, texting, mobile hotspot usage, and international coverage. You pay $10 a month for each gigabyte of data you want, and Google refunds if you don't end up using the data you paid for.
The downside is that the service plan is only available in certain areas and only on Google's Nexus 6 phone. And since the plan is so cheap, you have to pay retail for the phone, which starts at $650. So that cheap plan might not be so cheap when you consider the extra $450 you have to pay upfront for the phone (traditional carriers like Verizon subsidize your phone and then make up for it in your monthly service fee).
Regardless, it's a cool concept and I hope it pushes carriers to consider dropping their pricing or bending the data rules.
In other Google news, you can download your Google search history all the way back to your very first search. Or you can be appropriately freaked out that Google stored so much data on you and delete it all.
Amazon earnings
It's been a good few weeks for tech companies. The Nasdaq (an index that roughly tracks the technology sector) hit a 15 year high today (15 years ago being the "dot com boom"). The record number came this morning after strong earnings reports from Google, Microsoft (MSFT), and Amazon (AMZN) caused each stock's price to rise.
Amazon was the ultimate monster though, and is trading up 15% today after its revenues beat Wall Street estimates. Analysts seem to be the most excited though by finally getting details on Amazon's Web Services arm, which provides services like streaming and cloud storage to business. The division is both growing and profitable, and might actually be bigger than their retail arm in time.
Before you join the Amazon excitement though, here's a fun fact: Amazon is still unprofitable. Probably surprising to many, but Amazon tends to focus on expansion, not cash or profits. Just something worth noting before you invest in it.
Crazy story of the week:
Mila Kunis is being sued for stealing a chicken. And this is the plaintiff: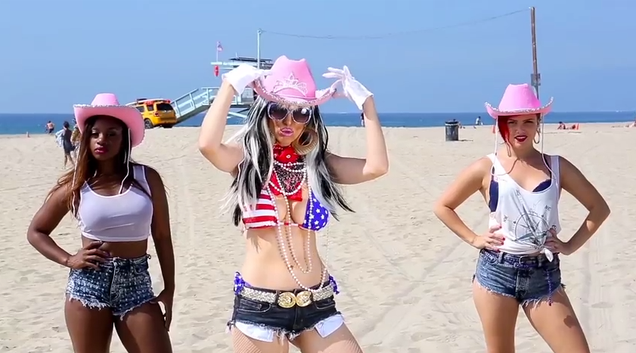 On that note, have a great weekend!